Diorama
Mingardo, the Italian brand made famous for the ability in combining cutting-edge contemporary design with the excellence of traditional blacksmith techniques, will present a special set-up created in collaboration with the brand Studioart, specialized in leather wall coverings and upholstery for interior decoration. The DIORAMA installation, located in the heart of Brera, is an invitation to rethink the natural perception of domestic spaces to create new answers to the constant demand for change and innovation. Through the creation of unforeseen micro-worlds, Mingardo presents the most iconic pieces of the brand together with the brand new 2019 collections. The novelties, signed by Studipepe, Gio Tirotto, Elisa Honkanen and the duo Bernhardt-Vella, feature essential shapes that enhance the qualities of materials but maintain a keen eye towards details and elegant aesthetics.
Activities schedule
April 8
10:00 — 17:00

Press preview

10:00 — 17:00

Exhibition

18:00 — 22:00

Cocktail party
April 9
10:00 — 20:00

Exhibition
April 10
10:00 — 20:00

Exhibition
April 11
10:00 — 20:00

Exhibition
April 12
10:00 — 20:00

Exhibition
April 13
10:00 — 20:00

Exhibition
April 14
10:00 — 18:00

Exhibition
Exhibitors
& companies
Mingardo
Mingardo is a blacksmith workshop and design brand. The company collaborates with the best designers in the international scene and the most skilled artisans to create high-end design products, in numbered editions, with minimalist and contemporary aesthetics.

---
www.mingardo.com
info@mingardo.com
+39 0429 73736
Studioart
Studioart specializes in the production of high quality textured leather wall coverings and leather upholstery for interiors. The Studioart brand represents the cutting edge and creative style in leather that has made the Dalle Mese family stand out in the international tanning district.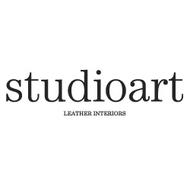 ---
www.studioart.it
info@studioart.it
+39 0444453745
Location
Solferino 11
Via Solferino, 11 - scala sinistra 1° PT
Milano